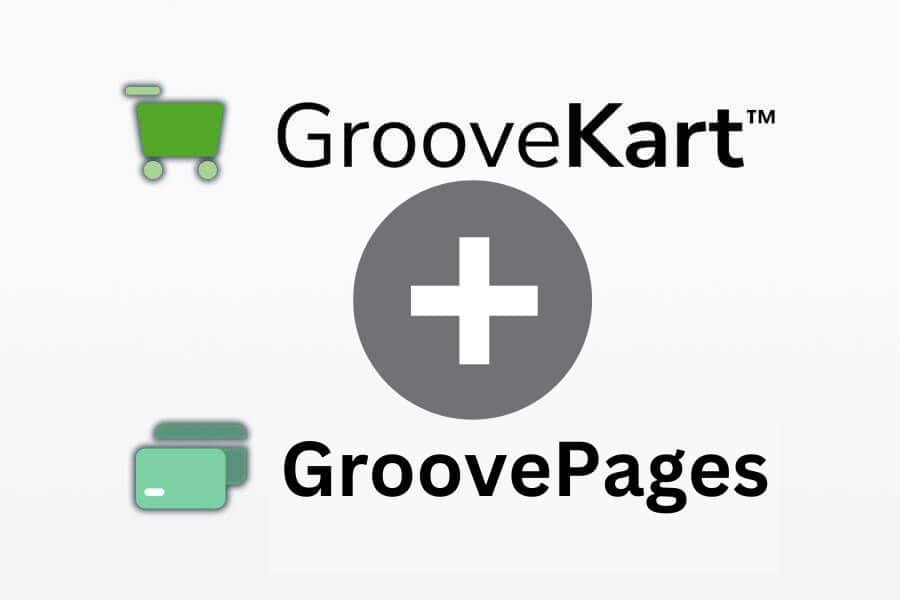 To connect your groove pages to your existing groove kart e-commerce store, login to groove.cm and add a new groove kart button that links to your groove-kart product. The entire checkout and payment will happen on groove kart without your visitor leaving the page. When you connect groove pages to groove kart, your can keep designing your pages using groove pages drag and drop builder and templates while groove kart powers inventory, checkout and payments.
Follow the steps outlined in this blog post and you'll be up and running in no time. Groove pages will allow you to build networks and reputations within your site. You can use many popular online communities in one place. It is a great way to make your site stand out from the competition.
To connect groove pages to grove kart
First, get your groove pages up, you should go to your domain registrar's website and update the name servers. You can find this information in the NameServer Manager. Once done, you should see a message that says "validating DNS records." Click the link in the message to verify the nameservers.
Once you have done this, you can then begin creating your pages. You can create home pages, sales funnels, and invoice pages. GroovePages also has a free SSL certificate that will help ensure your website is secure. This certificate is an important ranking factor for search engines, so you should make sure that you have one.
Build your groove pages then connect to groove kart
Create an account with both Grove Pages and Groove Kart: Before You get started with connecting your groove pages to grove kart, you'll need to create an account with both Groove Pages and Groove Kart. If you don't already have one, you can sign up for Groove Kart here and sign up for Groove Pages here. Once you have your accounts set up, log in to your Grove Pages account and click on the "Sites" tab in the left-hand sidebar. Then, click on the "Create New Site" button.
Choose a name for your site: Give your site a name and choose a template from the library. If you want more control over the design of your site, you can also start from scratch by choosing the "Blank" template. For the purposes of this tutorial, we'll be using one of the pre-made templates. Once you've chosen a template, click on the "Create Site" button to continue.
Link groove pages to groove kart by inserting buttons and links to your individual groove kart check out page.
One important feature of groove pages is the ability to embed videos into your pages. In fact, you can embed YouTube and Vimeo videos onto your pages. To embed a video on your website, just drag it onto the page, add the embed code, and choose its frame size. Once you're done, publish the changes to your site so that they'll be visible to your visitors.
How to connect Grove Pages to Grove Kart using API
Step 1: Log in to your Groove Pages account and click on the "Integrations" tab.
Step 2: Click on the "Add Integration" button.
Step 3: Select "Grove Kart" from the list of integrations.
Step 4: Enter your Grove Kart API key and click "Save."
Step 5: That's it! You're now ready to start selling products through Grove Kart.
Grove Pages is a powerful yet easy-to-use website builder that lets you create beautiful websites in minutes, without any prior experience or design knowledge. And with Grove Kart, you can turn your website into a fully-fledged online store with just a few clicks. In this blog post, we'll show you how to connect Grove Pages to Grove Kart so you can start selling products online today.
The benefits of connecting groove pages to groove kart
When you connect your GroovePages account to GrooveKart, you get the following benefits:
1. You can sell products and services directly from your GroovePages-built website or landing page.
2. Your customers can checkout and pay for their purchases without ever having to leave your site.
3. All of your customer data (including payment information) is stored securely in the GrooveKart system, so you don't have to worry about losing it or having it hacked.
4. You can take advantage of GrooveKart's powerful marketing features to drive more traffic and sales, such as automatic email followups, abandoned cart recovery, and cross-sells/upsells.
5. You can use GrooveKart's built-in affiliate program to recruit affiliates and give them a commission on every sale they refer to you. This is a great way to grow your business without having to spend any money on advertising yourself.
FAQ
What is a groove page?
GroovePages is easy to use website builder with a drag-and-drop interface and funnel building ability that makes creating pages simple and fast. You can also use pre-built templates to save even more time. Plus, GroovePages integrates with other GrooveFunnels products to give you even more power and flexibility. If you're looking for a way to create high-quality sales funnels, websites, or landing pages, then be sure to check out GroovePages.
A groove page has a funnel builer that allows customers to sign up for your email list. This page should include a form that asks for the customer's name and email address. You can also ask for additional information, such as their age or gender. Once the customer submits their information, they will be added to your email list and will start receiving your newsletters, coupons, and other promotional materials.
It's important to have a groove page on your website because it allows you to collect customer data so that you can better target your marketing efforts. Additionally, it helps you build relationships with potential customers by providing them with valuable content.
What is a groove kart?
Groove kart is a free platform that allows you to sell online by creating a powerful e-commerce website in minutes. it is the all-in-one eCommerce platform that gives you everything you need to succeed online. With GrooveKart, you can import your existing Shopify store in minutes, and take advantage of powerful built-in apps like live chat, social proof, spin wheel, Klaviyo, and various print-on-demand and dropshipping apps – all at no extra charge. Plus, you can customize your store design for higher conversions, and create unlimited GrooveKart stores for free! So why wait?
Groovekart vs Groovesell
When it comes to comparing groovekart vs groovesell, there are a few key points to consider. First and foremost, groovekart is an ecommerce platform designed for entrepreneurs who want to build their own online stores, while groovesell is a sales and marketing platform designed to help businesses increase their sales and conversions.
Here's a more detailed breakdown of the key differences between groovekart vs groovesell:
Ecommerce Platform: Groovesell allows you sell only digital products while groovekart allows you sell physical items. Itis an ecommerce platform that allows entrepreneurs to build their own online stores from scratch. It includes all the features and tools necessary to create a professional-looking store, including a customizable checkout process, product catalog, shipping options, and more.
Sales & Marketing Platform: GrooveSell is a sales and marketing platform that helps businesses increase their sales and conversions. It includes features such as automatic follow-up emails, one-click upsells/downsells, order bumps, and more.
Pricing: GrooveKart offers a 14-day free trial and then charges $97/month for the basic plan (which includes up to 10 products) or $297/month for the premium plan (which includes unlimited products). GrooveSell has a 7-day free trial and then charges $99/month for the basic plan (which includes up to 10 products) or $199/month for the premium plan (which allows unlimited products).